Charities:
Thank you for all your support in the past 16 years, with your help we have donated over $500,000 to local nonprofits
2017 Worcester Firefighters 6K Charity's 

Community Harvest Project
Genesis Club
American Foundation for Suicide Prevention
NEADS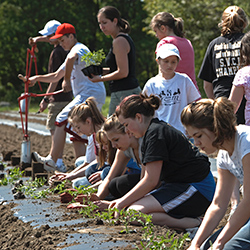 Mission & History
Community Harvest Project, Inc. is a 501(c)3 non-profit organization, headquartered in North Grafton, MA.  Our mission is:
To build an engaged and healthier community by bringing volunteers together to grow fresh fruits and vegetables for hunger relief

The mission of Genesis Club is to assist individuals with a mental illness to attain employment, housing, wellness, and friendships.
If you think Genesis Club would be a good fit for you or someone you know click here to find out more.

Mission:
Save Lives and Bring Hope to Those Affected by Suicide
(National Education for Assistance Dog Services, also known as Dogs for Deaf and Disabled Americans), is a 501(c)(3) non-profit organization that was established in 1976 and is based in Princeton, Massachusetts. Our Service Dogs become an extension of their handlers and bring freedom, physical autonomy and relief from social isolation to their human partners who are deaf or have a disability.
WORCESTER FIREFIGHTERS 6K HISTORY/CHARITIES
The WFD6K Road Race was started after the devastating loss of our six brothers in the Worcester Cold Storage Fire back on December 3, 1999. The nonprofit proceeds from this event have changed since its conception: At first we donated the proceeds to help raise money for the permanent Memorial being built in the memory of our fallen brothers. After the first year (in which all the proceeds were donated to the Memorial) we decided to give back to our community – our way of saying thank you for all the support that was given to us during the tragedy.
From humble beginnings, this race quickly evolved into Worcester's biggest community and family oriented charitable event. For the past 16 years, the Worcester Firefighters 6K Road Race has touched more lives than we ever thought possible. To date, we have donated over $500,000 to local charities. Our 4 primary, well deserving charities, that we feel best represent the goals of the WFD6K are NEADS, dogs for deaf and disabled Americans, Genesis Club, American Foundation for Suicide Prevention and Community Harvest Project. We have also donated to the Remembrance Wall and the Jon Davies Memorial both located in front of the Franklin Street Fire Station which has become our personal Memorial to our Fallen Brothers.